THE POWER OF COCOA
Happiness in a bar
We created Alma do Cacau with a mission: to return to the origins of cocoa and retrieve the essence of the authentic chocolate.
Unlike what many people think, cocoa is a true superfood.
Filled not only with an incredible flavor, but also with several nutrients and minerals that make our mind and body happier.
We want to make a difference and bring you more than just chocolate. We want to create a nutritious, delicious, ethical, fair, and sustainable food.
Contrary to what many people may think, chocolate can be an incredible food for our health.
What many people don't know is that each cocoa bean is an incredible source of important vitamins, minerals, and flavonoids when still raw. In fact, raw cacao contains 6 times more flavonoids than blueberries.
We produce our chocolate with only a light shell, roasted at low temperatures to preserve the precious cocoa nutrients.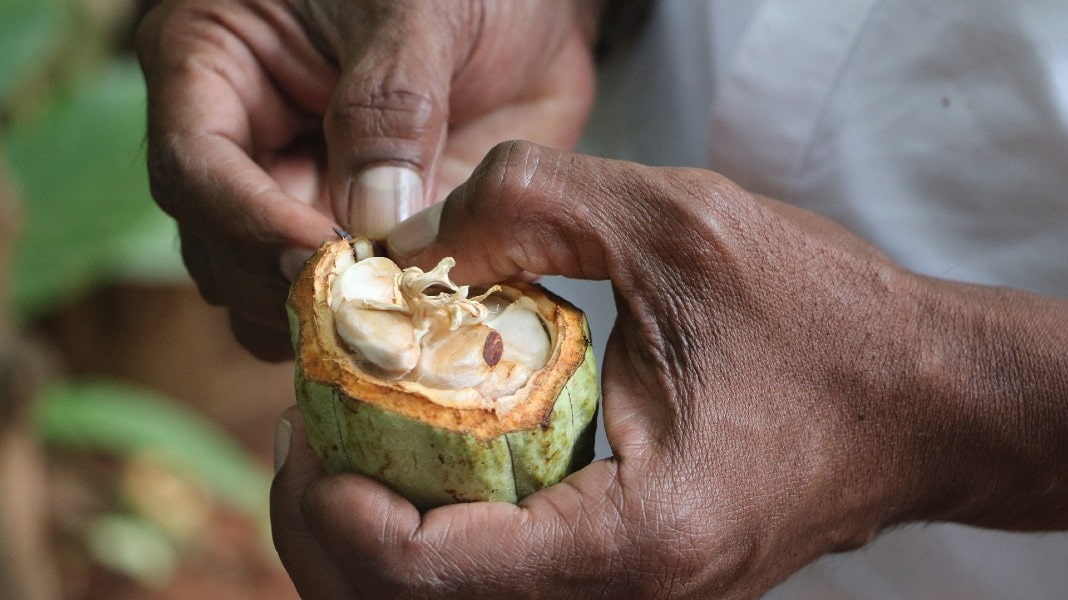 Today you can say we are proud to have created a chocolate that nourishes the body, the mind and the planet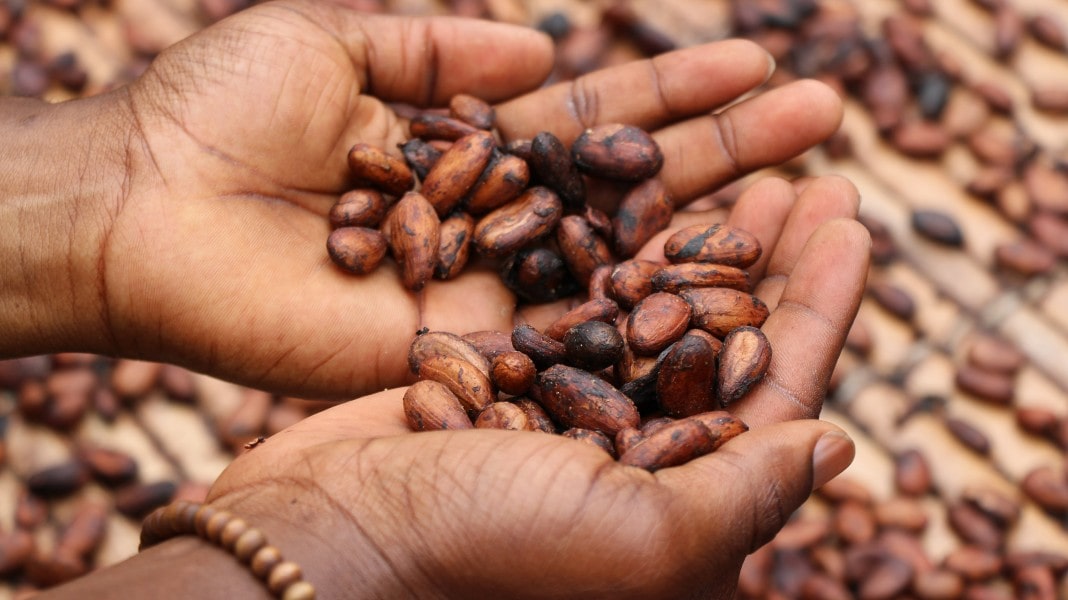 To be incredibly delicious, real chocolate doesn't need milk. In fact, it only needs 3 ingredients – cocoa beans, coconut sugar and cocoa butter.
Our chocolate is lightly processed to be as close to nature as possible and to bring everyone the original, pure taste of cocoa. It is sweetened only with coconut sugar, which is a healthier alternative to the refined sugar used in most chocolates. This amazing nectar from nature has a low glycemic index, is high in fiber and is unrefined.
Our process
We do it differently
In the roasting process, the flavors that began to develop in the fermentation are defined. This is done at low temperatures to ensure that we preserve all the nutrients in the cocoa.
In the grinding process we obtain the cocoa liquor, which in other words is a delicious paste that will give rise to butter, powder, and chocolate.
In this step we make sure that the obtained dough is smooth and as fine as a grain of sand. This ensures that the chocolate has a unique flavor and texture so that it melts in the mouth.
Finally we have the conching process. We add the final ingredients of the recipe and mix the dough until we have a creamy, delicious chocolate.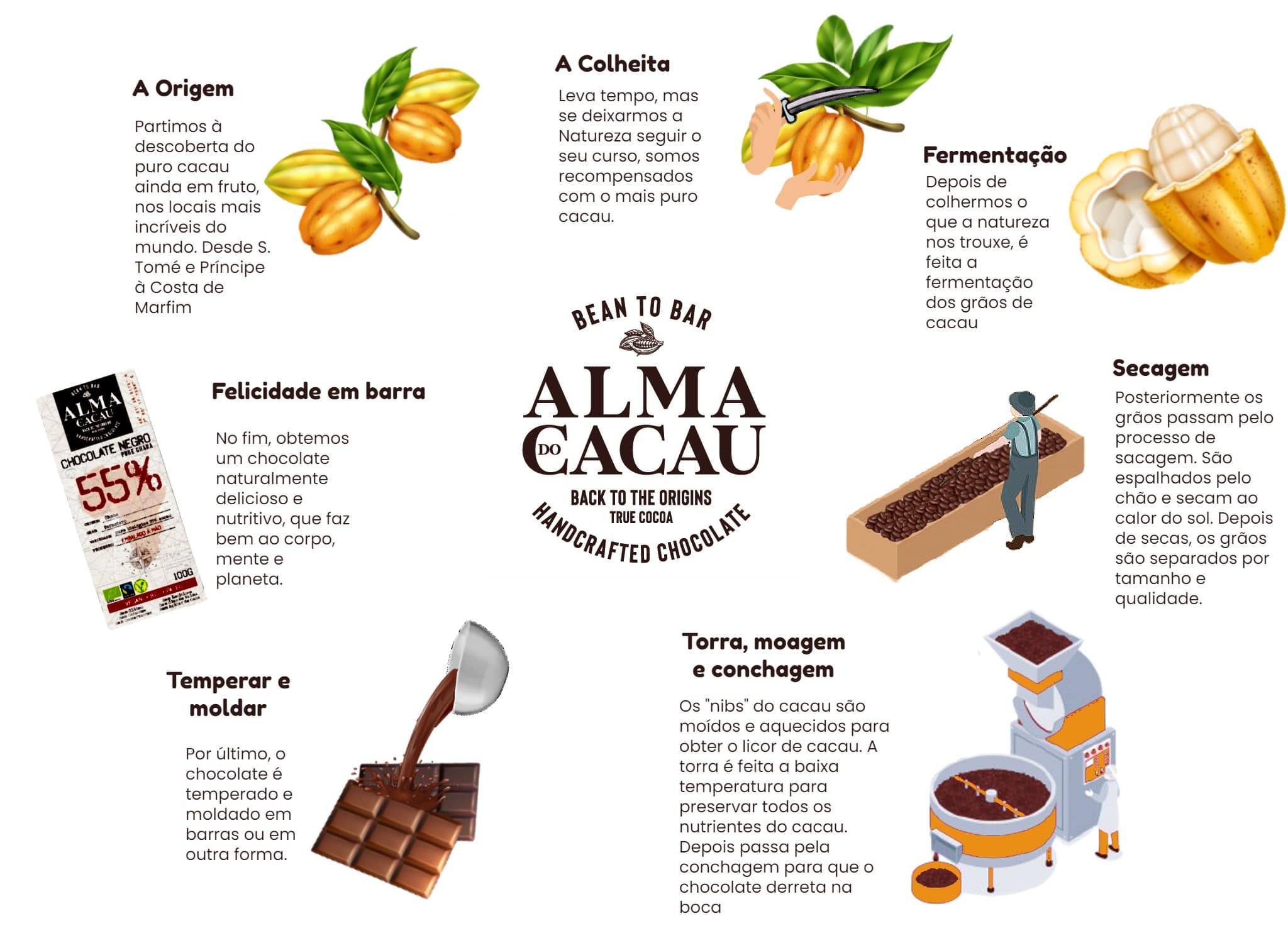 We are proud to have a chocolate that tastes good and is good for the body, the planet, and for the people.
Our secret?
Just 3 simple ingredients – Cocoa beans, coconut sugar and cocoa butter.